Building Conversions in Chester
Building Conversion Services Including Barn, Basement and Garage Conversions.
Call us on 01244 470462
We offer a full range of building conversion services to our customers in Chester. Our expert team proudly covers all aspects of the construction industry from barn conversions to garage conversions and everything in between. We are a reputable construction company with lots of experience and many happy customers. We offer the highest quality workmanship and service to all our clients in Chester. Our construction specialists can help your building project to run smoothly because you have to communicate only with one company instead of dealing with multiple independent contractors for each of your construction projects. That's why you need to choose us for all your building conversion needs in Chester.
We offer a wide range of building conversion services including barn conversions, basement conversions, loft conversions, and garage conversions.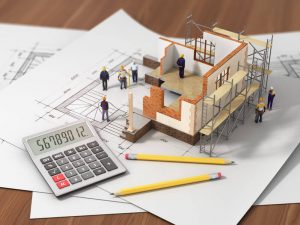 Barn Conversions
If you want to create your dream home by converting an old barn, we can assist you with the project. We are experienced contractors offering quality workmanship and services to all our customers in the region. Our team can make the most of your existing structure while retaining its traditional character and combining old with new to give it a contemporary feel. Barn conversions should retain its original character while meeting modern building regulations in Chester. This will help give you the unique rural property you desire.
Older barns that are listed may require consent from the local authority before making any alterations to it. Our expert team can advise you on any action that needs to be taken during the initial planning stage of the project. Our experts will work with you closely to ensure your needs are met on time and on budget. Call us today for all your barn conversion needs in Chester.
Chester Basement Conversions
We offer a complete basement conversion service to all our customers within Chester. Our experts can take you through the entire planning, design, and construction process starting from the excavation process through to the construction of the shell, waterproofing, and all the way through to the fit-out and completion process. Our staff will be present on-site to ensure the project runs smoothly and is finished on time. We ensure the highest quality workmanship at an affordable cost. We truly believe in working with the client face to face and offering a personal service to him or her. Most of our new business comes from word of mouth because of the quality services we offer. Call us for all your basement conversion needs.
Garage Conversions in Chester
If you are planning to convert your existing garage space, you have come to the right place. Converting your garage into a beautiful living area will improve the functionality and resale value of your home. We offer a wide range of services to convert your garage into a room, a studio, an office, a game room or whatever you wish to. Call our expert building team for all your garage conversion needs and requirements in Chester.